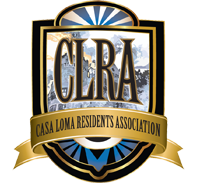 The CLRA is a group of active residents who are committed to building our unique and vibrant neighbourhood into an even stronger community. Our goal is to represent our shared ideals of protecting our heritage neighbourhood and fully participating within our dynamic city of Toronto.
The Casa Loma Residents Association ("CLRA") is a volunteer organization of residents living in the Casa Loma area of Toronto committed to strengthening and preserving the distinctive character, heritage and quality of life in the Toronto neighbourhood bounded by Bathurst to Spadina and St. Clair to Davenport.
Membership is $25 and is good for 12 months after you join.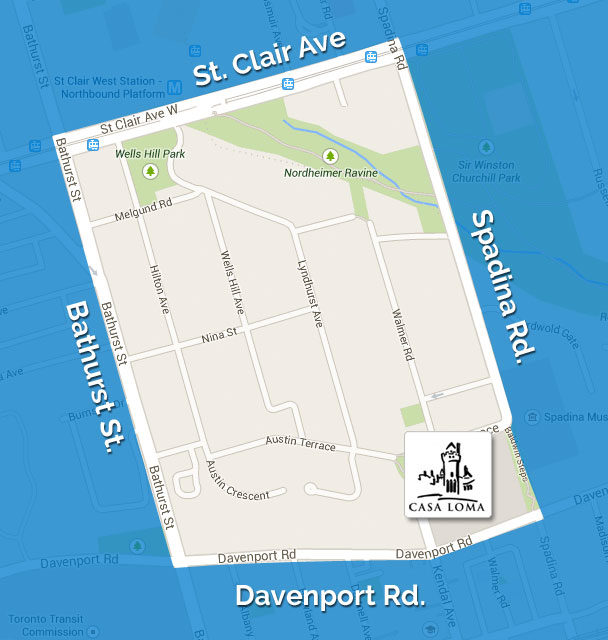 Purchase a copy of our WALKING TOUR of the Casa Loma District
Enjoy this self-guided tour of the Casa Loma Neighbourhood.
The CLRA has produced a Walking Tour of the Casa Loma District following 2019's very successful Janeswalk through the area. The half hour walk starts at Casa Loma and winds its way along Austin Terrace up Wells Hill Avenue across to Hilton Avenue and ends in Wells Hill Park. Drawing on the work done by the City of Toronto's Heritage Department, this 20 page booklet covers much of our community's historical and architectural points of interest.
Published April 2020
The CLRA Executive currently is comprised of
Dyan Kirshenbaum, Vice- President

Richard Macklin, Vice-President

Annabel Weinstein, Vice-President

Other Board Members
Planning & Development Committee
Communications