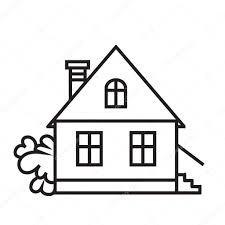 A Proposals Report, including draft Garden Suite regulations, is going to the June 28, 2021 Planning and Housing Committee meeting. The draft regulations contained in the Proposals Report will form the basis for ongoing consultation. A Final Report with recommended rules and regulations is expected to be brought to the Planning and Housing Committee in the fall of 2021.
The Proposals Report is available HERE.  It is 52 pages long so here are some of the highlights:
Short-term rentals will only be permitted in Garden Suites if the Garden Suite is exclusively and separately occupied as a principal residence. (Toronto By-law)
Garden Suites will only be single units. Multi-unit Garden Suites are not contemplated at this time.
The location of a Garden Suite will be limited to the rear yard, behind the rear main wall of the principal residential building, to avoid the appearance of two dwellings located side-by-side on a single lot.
Maximum coverage is 40% of the rear yard for the Garden Suite, up to a maximum of 60 square meters.
The total area of all ancillary buildings and structures on the lot, including the Garden Suite, is proposed to not exceed 25% of the lot.
A maximum height of 4 meters where the Garden Suite is at least 5 meters from the main house, and up to 6 meters height, where the Garden Suite is at least 7.5 meters from the main house
The regulations recognize that not all lots may be able to support a Garden Suite and acknowledge that where larger lots may accommodate a larger suite, setbacks and step backs should increase proportionately to adequately limit impacts on adjacent properties.
On lots with a depth greater than 45 meters the minimum rear yard setback is the greater of half the height of the Garden Suite and 1.5 meters.
The minimum required side yard setback is the greater of either 0.6 meters or 10% of the lot frontage, up to a maximum of 3.0 meters. Where openings such as windows or doors are proposed, the minimum side yard setback is 1.5 meters. On a side lot line that abuts a street, the minimum setback is the same as the minimum required side yard setback for the existing house.
A minimum of 50% of a rear yard area, including the area covered by a Garden Suite, must be soft landscaping. Lots with a frontage of less than 6.0 meters will require a minimum of 25% soft landscaping.
Regulations require no vehicle parking space for a Garden Suite and maintain the required parking rates for the main house on the lot.
The M5R postal code which includes Casa Loma, the Annex and west of Yonge below the railway tracks to Bloor had one of the highest participation rates for the City's Survey in March. Contact us if you would like to bring anything to the attention of the CLRA .  If you would like to communicate directly with the City, please contact:
David Driedger, Senior Planner, Community Planning
Tel. No. 416-392-7613