Sarah Gould, and a team of neighbours hope to build a community ice rink this winter in the Casa Loma parkette on Walmer Rd. next to the Casa Loma Stables. With the help of Councillor Josh Matlow, they received approval from the city of Toronto through the Natural Ice Rink program and Casa Loma has agreed to donate the water for the rink flooding from the Stables facility. However, it is up to the community to build and maintain the rink and to cover the costs of materials required. Money is needed so that the rink liner kit can be purchased in December, which will help the volunteer icemakers build and maintain a great rink.
What better way to facilitate outdoor play and connect with friends and community, than a local ice rink in our very own corner of the city!
Any donation, small or large, will help reach the goal of raising $1,500 to build and maintain the rink.
To contribute to this Go Fund Me campaign please click HERE
With thanks,
Sarah Gould, Robert McCann, Jeremy Speigel & the Casa Loma Community Ice Rink team.
Sharpen your skates, we hope to see you on the ice! ⛸️⛸️❄️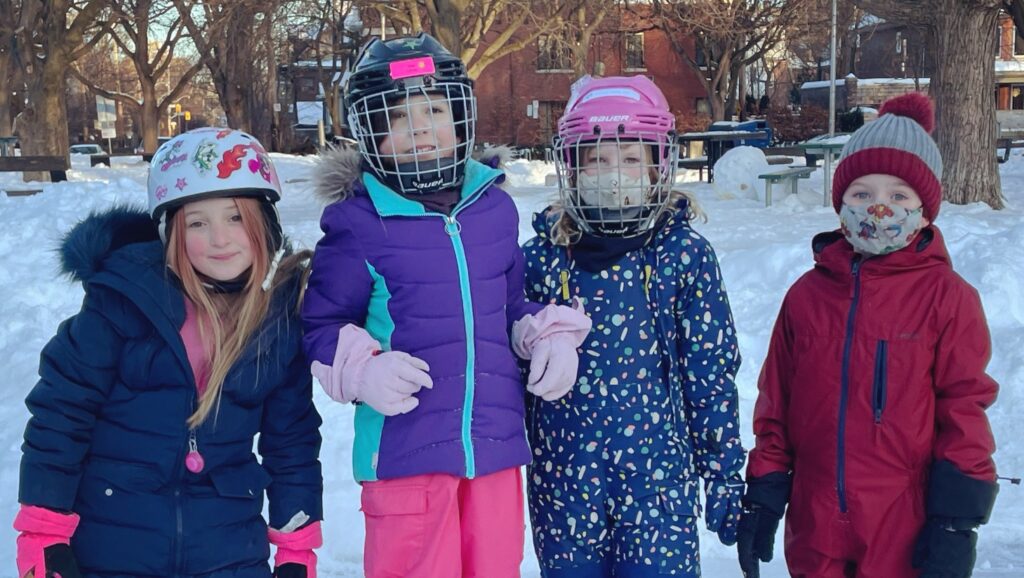 UPDATE – December 23, 2022
Over $2,000 was raised! The rink kit has arrived !!
We are looking for volunteers – adults and kids – who are interested in helping our amazing group of neighbours build and/or maintain the rink during the skating season. If you would like to volunteer, please contact Sarah Gould at