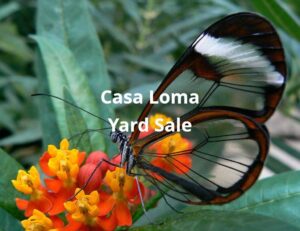 The Casa Loma Yard Sale is an annual event organized by Cheryl Millet, a neighbour on Nina St.
This year the 14th Annual Yard Sale will take place on September 11th from 10AM to 2PM (to accommodate street parking). Participants pay $5 each to cover the cost of advertising, balloons, signage etc.
Last year a record 34 homes participated, including for the first time homes on Castleview, Walmer, Melgund and Lyndhurst Court.
Please contact Cheryl Millett at 5 Nina Street for further information.
email