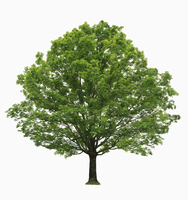 Post from Barbara Chernin, head of the Environmental Group
Starting off is news about homes abutting Nordheimer Ravine and a potential project where the TRCA (Toronto Region and Conservation Authority)  is exploring the idea of a Plant Native Trees and Shrubs program on private ravine properties. It would not only contribute to the beautification of the neighbourhood but have an environmental impact as well.  When I conducted a survey with a handout dropped off to homes backing on the Nordheimer Ravine back in November, I was delighted to find that 12 homes expressed interest in the project!
Colin Love, Supervisor, Community Learning Toronto  – Education and Training for TRCA will continue to explore what a City of Toronto Community Planting and Stewardship Grant would look like with the encouragement of the Casa Loma Residents Association.  If funded, this could potentially cover the costs of native trees/shrubs to be given to residents so that residents could plant themselves on their own property.  TRCA could provide some training such as webinars for residents to participate in. The program would be launched in the summer of 2023.
In the meantime, here are non-profit and City of Toronto low cost or free planting programs with additional information now on offer for spring and summer months ahead, starting with LEAF which has a wide array of volunteer and low-cost planting initiatives.
 Native Tree and Plant Programs for Your Gardens:
LEAF, a non-profit organization that teaches people about trees and gets them excited about the urban forest is located at Wychwood barns https://www.yourleaf.org/toronto-homeowners .   LEAF "envisions healthy vibrant communities where everyone values and cares for the urban forest." They supply native species of trees and shrubs for your backyard and public spaces such as their LEAF Learning Garden , offering urban forest stewardship through planting, education and training.  Community Programs Manager Brian Millward, suggests a few LEAF programs that Casa Loma residents can get involved in:
Backyard Tree Planting Program  (low-cost)
This program allows homeowners to plant native trees and shrubs in their backyards at a subsidized price with the guidance of certified arborists. They make sure that you get the right species for the right space! 
Please note that you must move quickly if you are interested as I noticed most of the plantings are sold out until 2023. Spring deliveries begin in April and continue through to the end of June.  
Themed Bundles for urban gardens include samples in Edible Bundles with such plants as cranberry and northern wild raisin to Songbird Bundles which include lowbush blueberry and Privacy Bundles with dense growing shrubs such as bayberry. 
LEAF OFFER: They are now offering themed shrub bundles, designed to help you beautify your yard.  A bundle of four native shrubs, delivered to your door with mulch, a planting and care guide and a specialized fact sheet (only $100 + HST– that's like buying four shrubs for the price of three!)
If you have problems ordering, contact Jess Wilkin directly at 416.413.9244 
 This program is for those who wish to have more of a hands on role in the community.
Volunteers play a critical role in helping improve the urban forest by participating in community outreach, tending to Urban Forest Demonstration Gardens and supporting our community tree planting events.  If you are interested in tree planting at home, try their:
Full Service Tree Planting for backyards
$150 – $220 (+ HST) per tree includes *
30 minute consultation in your yard with a LEAF arborist
5 to 8 foot tall native deciduous tree or 2 to 4 foot tall native evergreen tree
delivery and full planting service
mulch and planting/care guide
online educational videos
30-minute virtual consultation with a LEAF arborist
City of Toronto Parks, Forestry and Recreation also offers a residential public road allowance.  A property owner can submit a tree planting request for the City-owned road allowance in front of their home or business just by calling 311.
The City of Toronto also has a number of free resources for members of the public living next to a ravine, or who want to learn about native species and combat invasive plants and trees.
Invasive plants have far-reaching and long-lasting impacts reducing populations of native plants and insects dependent on those plants, permanently altering communities and ecosystem functions, and costing economies millions of dollars each year.  See Pages 7-52 of this Booklet Beautiful Non Invasive Plants For Your Garden for a list of a variety of species that are unwanted and a  list of great alternatives instead.  Instead of English Ivy? Try planting Wild Strawberry instead to protect your garden's ecosystem!
For property owners bordering Nordheimer Ravine, TRCA's Colin Love strongly recommends:  A Property Owner's Guide to Healthy Ravines.  This booklet has great information about local invasive plants common in ravines and best management practices.
City of Toronto Community Stewardship Program – Nordheimer Ravine
Volunteer group for residents interested in learning more about their local ravine along with stewardship practices (e.g. invasive species management)
There are two general orientation sessions that start on April 20.
One enterprising volunteer organization called Friends of Cedarvale (FOC) embarked on their own tree planting program. This organization is dedicated to maintaining and improving Cedarvale Park and Ravine in Toronto.  John Cummings, Chair Friends of Cedarvale spoke to me about a pilot project created with Eric Davies, one of the country's foremost authorities on the revitalization and preservation of urban forests. The project called Oak Sapling Nurseries grew oak saplings in 5 sapling nurseries in the gardens of Heathdale Road homeowners who have properties backing onto the Cedarvale ravine. About a year and a half later, there are young oak saplings that are healthy and expected to continue their growth in tree adulthood.
John and Eric started this project because they are greatly concerned that native trees on Toronto's ravine slopes are being displaced by non-Native Norway Maples and European buckthorn trees and seedlings. Norway maples in particular, cause shade and prevent other plants from growing around them.  John noted when recently visiting a Wells Hill Avenue backyard, a proliferation of young Norway maple saplings in the Nordheimer Ravine.  He says "it is evident as well in Cedarvale (and I believe throughout the ravine and river valley system in Toronto). Ideally, these saplings would be removed at an early stage of their growth. Invasive plants, particularly dog-strangling vine and garlic mustard can be seen in both ravines."
Make no mistake, invasive trees and shrubs are very responsible for the poor condition of our lovely Nordheimer Ravine and I applaud the efforts of any program that gives residents a chance to keep it healthy and thriving.
For more information and to join neighbours interested in all things green , contact  Casa Loma resident Barbara Chernin at