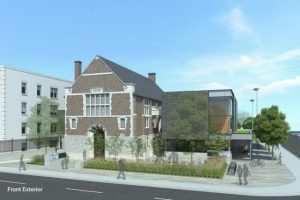 Construction has begun on the Wychwood Library expansion and modernization. The library will be closed until work is completed, expected in late 2020.
The expansion will add nearly 11,000 sq. ft. of space or about 9,000 sq. ft. net of the demolition of the 1978 addition. The expanded library will also accommodate the new clubhouse of the Wells Hill Lawn Bowling Club whose original clubhouse will be demolished. The capital budget for the project is $15.8 million of which $1.5 million has been paid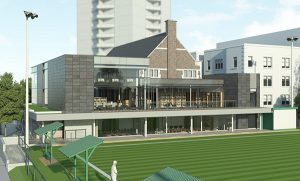 by purchasers of the Rise Condominium as part of the city's Development charges for that project.
The renovated library will have several lounges with generous views of the street or lawn bowling green outside, a new early literacy centre, a new theatre and a digital innovation hub.
Any construction road encroachment will be on Melgund Road, not Bathurst Street.